THANKS FOR VISITING OUR WEB SITE!
We are Gene & Jennifer Tellier. My fascination for this breed actually began as a child while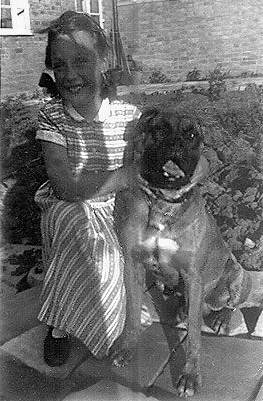 growing up in Great Britain. Living in central London, I had the marvelous opportunity to attend The world renowned Crufts Dog Show. The yearly outing with my father was one I looked forward to with much anticipation. Seeing dogs yearly wasn't enough, so we added a particularly rambunctious boxer to our family.
Years later I married my husband, Gene. It was always my ambition to one day bring a boxer into our own family, to be raised together with our two young sons. In 1976 we ventured out to purchase our first American bred boxer. Both my husband and I consider ourselves very fortunate indeed to have been able to purchase a beautiful, show potential brindle bitch named Chelsea from Glenn and Zona Grupe of Glennroe Boxers. With Zona's knowledge and guidance, competing in dog shows soon became my new hobby. Attending shows together, Zona and I put four owner-handled majors in quick succession on our beautiful Chelsea. Known as CH Glennroe Opensesame, Chelsea produced four champions for Telstar Boxers, making her our first ABC Dam of Merit. As our foundation bitch, she launched Telstar on its way to success.
As a long time avid boxer owner/breeder/handler, I remember some sound advice given to me by my husband some thirty years ago. At that time, having two young son's, the prospect of showing dogs would only be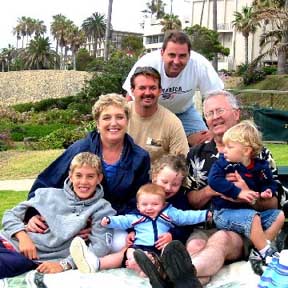 affordable to us if I were able to show my own as an owner handler. Gene said to me "If you plan on staying in the show ring, you better make sure you always strive to breed and show the very best boxers you can in order to compete successfully against the highly contested, professionally handled boxers." Following this sound advice has been rewarding. Much more, I might add, than my wildest dreams. Striving to do the very best we possibly can in every aspect of raising, breeding and showing our own dogs has enabled me to enjoy the benefits of knowing our achievements have come from our love and devotion for the Boxer. As of today, some 73 AKC boxers have achieved their American championships under the "Telstar" prefix. I am enormously proud to say these include 9 ABC Sires of Merit (SOM) and 3 Dams of Merit (DOM).
Showing and breeding has had additional perks. I have had the great fortune of meeting many wonderful people along the way. Without their support and friendship, showing and breeding dogs wouldn't be half the fun. As a boxer breeder, I also derive a great deal of satisfaction when placing a pet puppy in a companion home, knowing that these buyers benefit not only from our philosophy of breeding a quality, healthy, structurally sound boxer, but also from having the joy and love of owning one.
I still enjoy competing as an owner handler, and oddly enough, still feel that same overwhelming sense of accomplishment being on the other end of the leash when I finish the championship on one of my dogs. The feeling is no different than I felt in the beginning, some thirty years ago.